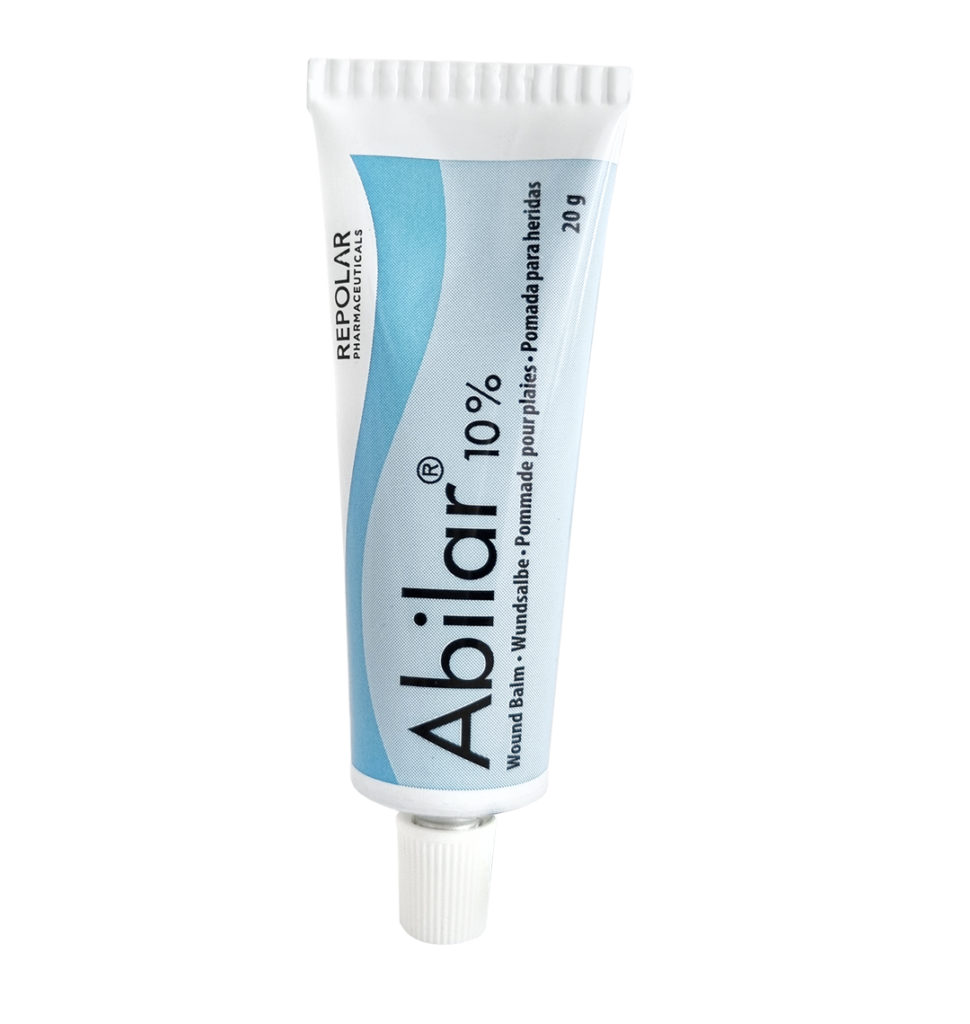 Abilar® 10% Resin Salve
For home use in the treatment of scratches, abrasions, smaller burns, traumatic wounds, inflamed wounds etc.
For professional use for infected and uninfected, acute and chronic wounds, for pressure sores, diabetic wounds, leg ulcers, complicated surgical wounds, burn wounds etc.
The effectiveness of Abilar® 10% Resin Salve has been confirmed by in vitro and in vivo research methods required by modern medical science
Abilar® 10% Resin Salve helps to form an optimal environment for wound healing
Abilar® 10% Resin Salve forms a physical barrier against bacteria and yeasts typically causing skin infections
The treatment time varies from days to months depending on wound type, size and etiology
Abilar® 10% Resin Salve is a CE-marked medical device, class IIb (NB 0537). Not for persons sensitive to natural resins.
How to use
The affected area to be treated should be washed and cleaned before the application of Abilar® 10 % Resin Salve. The salve is applied directly onto the wound, skin, cracks, burns or abrasion etc. as a thin layer and covered with a regular plaster or gauze. Apply Abilar® twice daily until the skin lesion is healed.
In chronic, hard-to-heal wounds apply Abilar® onto the wound and cover it with regular gauze or any dressing you are familiar with. For dry wound it is recommended to use an absorbing dressing and if the wound has heavy secretion, the use of absorbing dressing is recommended. The dressing change should be performed according to normal interval used for the wound type. If the wound contains cavities, the salve can be spread onto a gauze ribbon that is used in the wound cavity. The gauze impregnated with the salve should be changed daily or every other day.
It is not recommended to apply the salve onto mucous membranes, eyes or mouth, or to be used internally.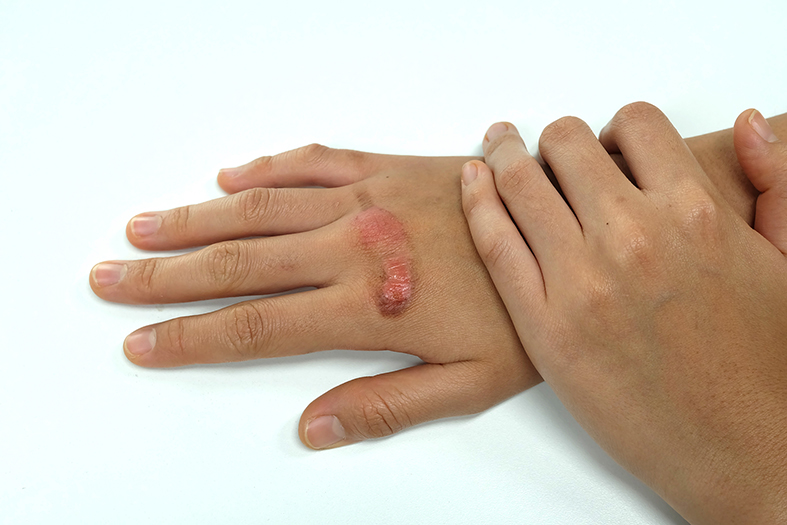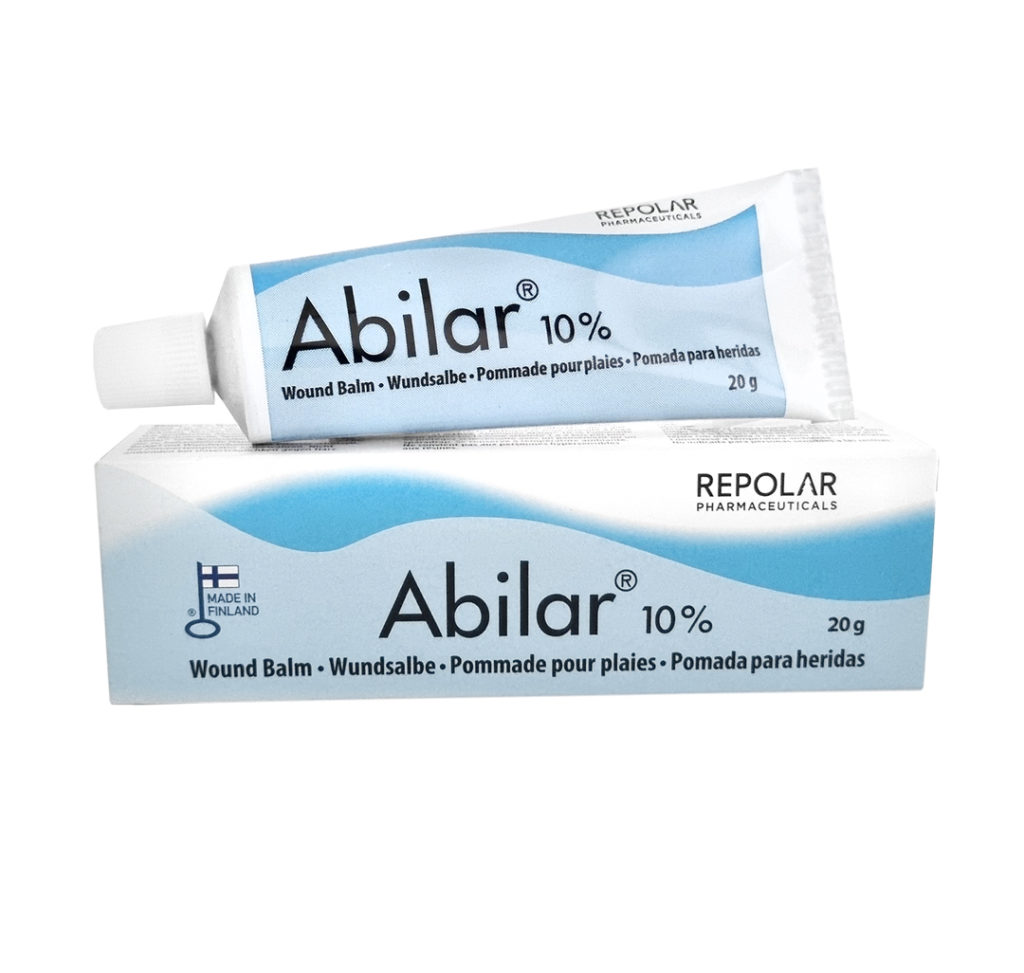 Package sizes, storage and shelf life
20 g tube.
Store in a clean place at room temperature. Shelf life in room temperature unopened 5 years and opened 12 months.
Ingredients
Norway spruce (Picea abies) resin, Petrolatum, Paraffinum liquidum, Alcohol denat., Cera microcristallina, Sorbitan oleate, Cera alba, Hydrogenated castor oil, Stearic acid