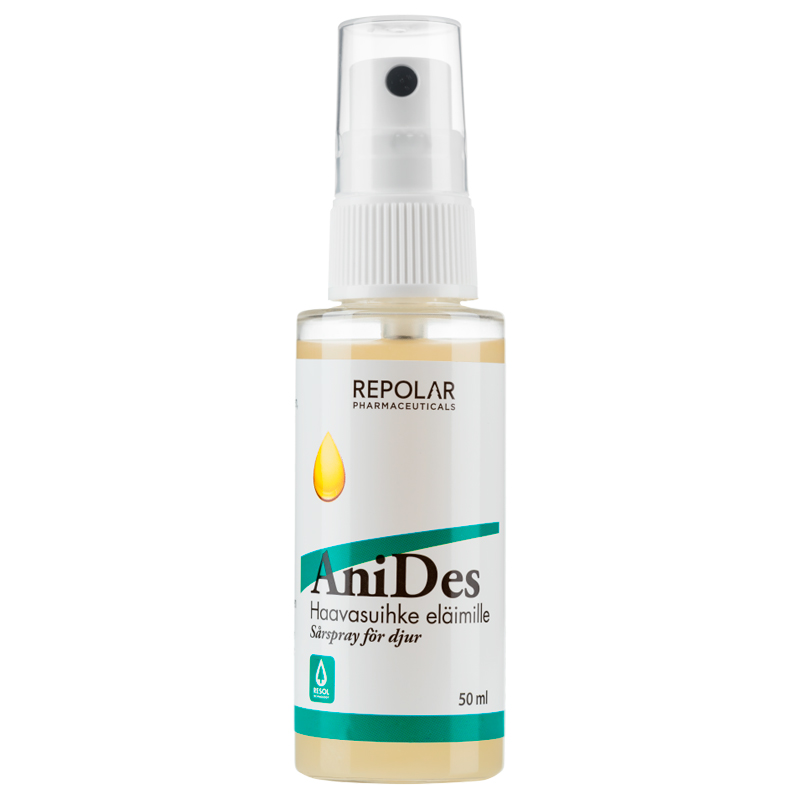 For treatment of wounds, skin abrasions and irritated skin
Protects and soothes
Forms protective environment for healing of wounds and skin abrasions enhancing re-epithelialization
Does not sting
No perfumes used
Does not color fur
Composition prevents pet to lick the treated area
How to use
Spray AniDes® directly to the wound or affected area one to two times daily until the wound has healed. Treated area can be protected with a dressing when necessary. Can also be used by soaking compresses deposited directly on the wound.
For external use only. Does not sting or color the fur. Composition prevents the pet to lick the treated area.
AniDes® Wound Spray | For animal care.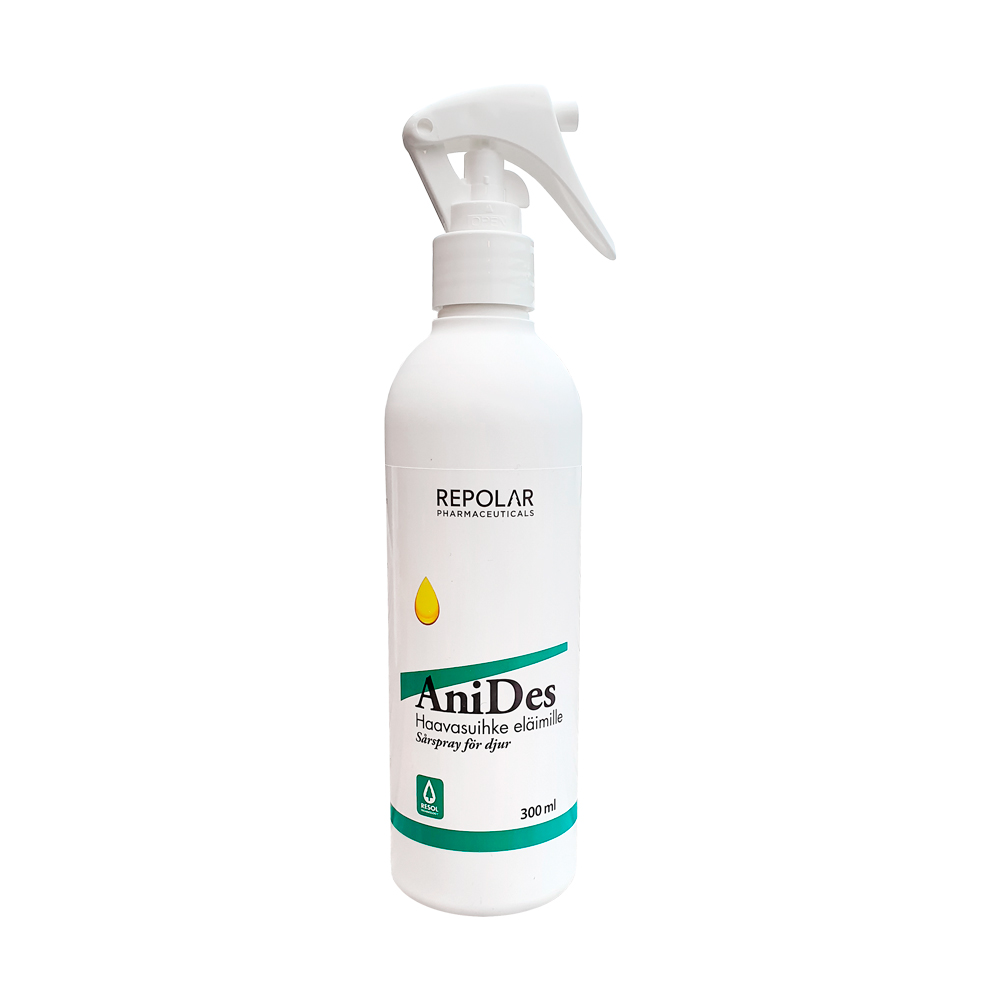 Package sizes, storage and shelf life
Available in 50 ml and 300 spray bottles.
Store in clean space at room temperature.
Shelf life two years unopened and 12 months when opened.
Ingredients
Aqua, Glycerin, Propanediol, Caprylic/Capric triglyceride, Norway Spruce (Picea abies) resin extract, Sorbitan laureate, Polyglycerol laureate, Dilauryl citrate, Xanthan gum, Potassium sorbate, Denatomium benzoate, Sodium hydroxide
pH 5.5-5.8