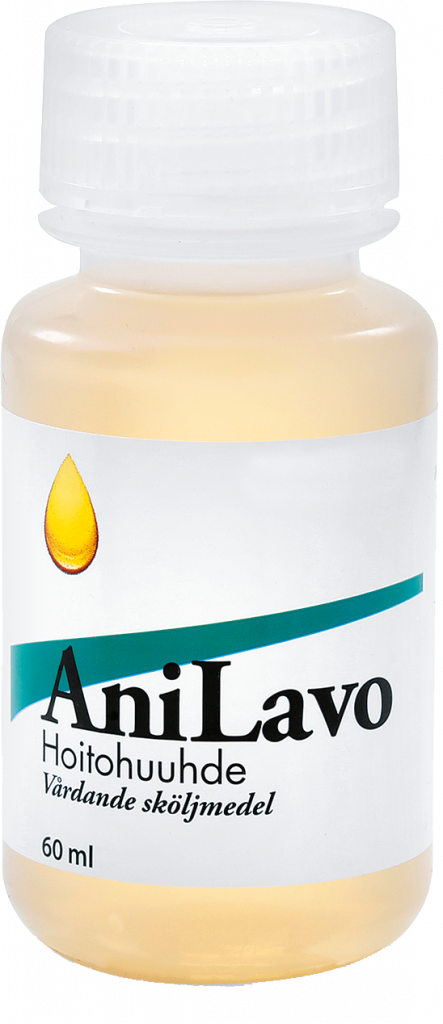 AniLavo® Rinsing Liquid
Natural ready-to-use solution for professional use; rinsing liquid for cleansing of anal glands, wounds and wound cavities as well as open abscesses
Safe, effective and convenient
Contains waterbased components of Norwegian bruce (picea abies) resin
Solution provides a protective layer
Can be diluted with water or saline 1:1
How to use:
AniLavo® Rinsing Liquid is ready to be used solution for cleaning and rinsing of e.g. anal gland, wounds, wound cavities and opened abscesses. Bottle has wide neck, which enables easy dosage of the liquid into the syringe or catheter used in the cleansing procedure. Solution can also be used with wipes or sponge to clean the area to be treated.
Leave the solution to dry on the area. It provides long term protective layer and should not be washed out after the procedure.
For use on larger areas the solution can be diluted 1:1 with water or saline.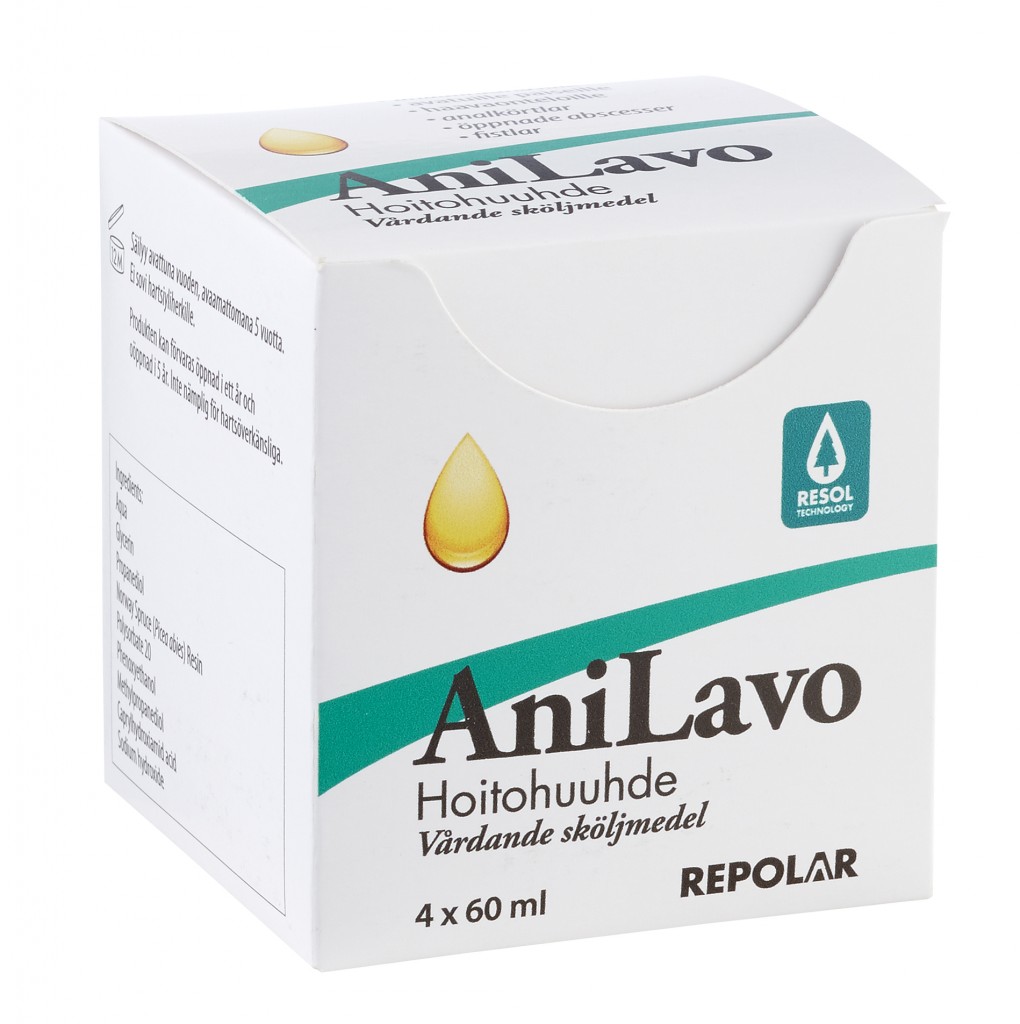 Package sizes, storage and shelf life:
Available in 60 ml bottle with wide opening.
Store the product in a clean place at room temperature.
Shelf life in room temperature unopened 5 years and opened 12 months.
Ingredients:
AniLavo® contains waterbased components from the natural coniferous resin separated by using the Resol® Technology.
Aqua, Glycerin, Propanediol, Picea Abies Resin Extract, Polysorbate 20, Potassium sorbate, Sodium hydroxide.

Kaikki eläimille tarkoitetut tuotteemme