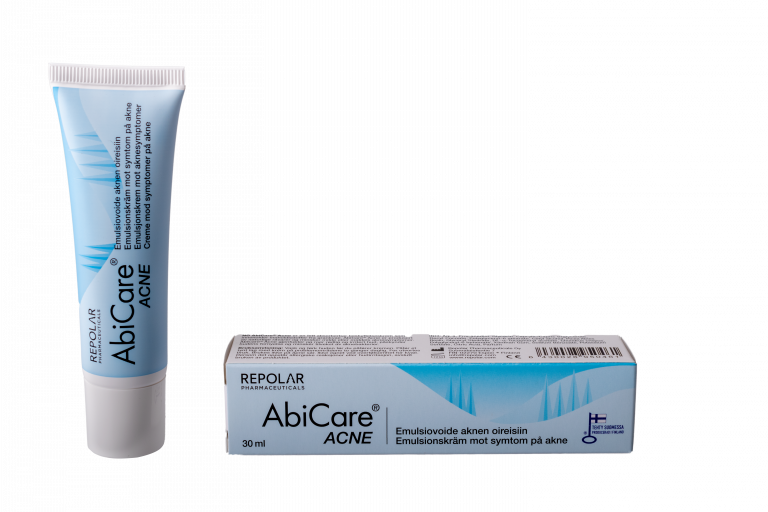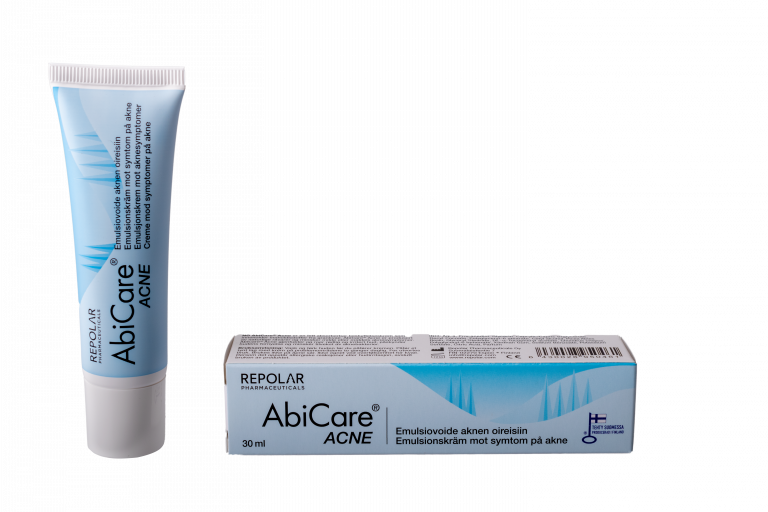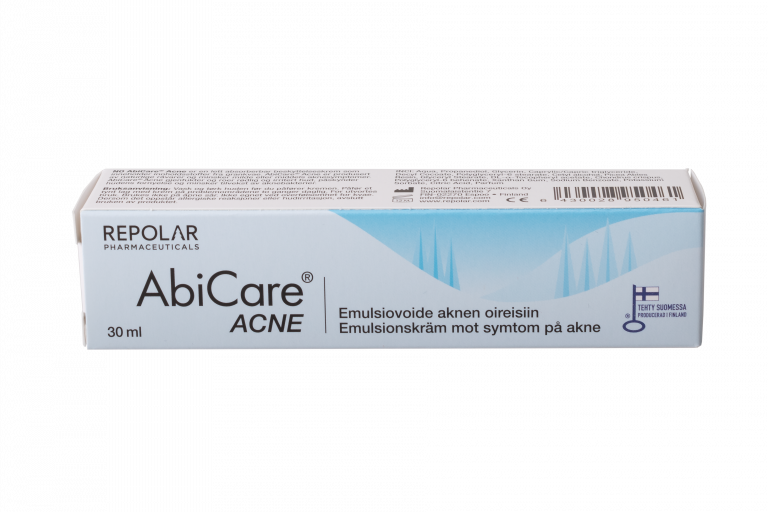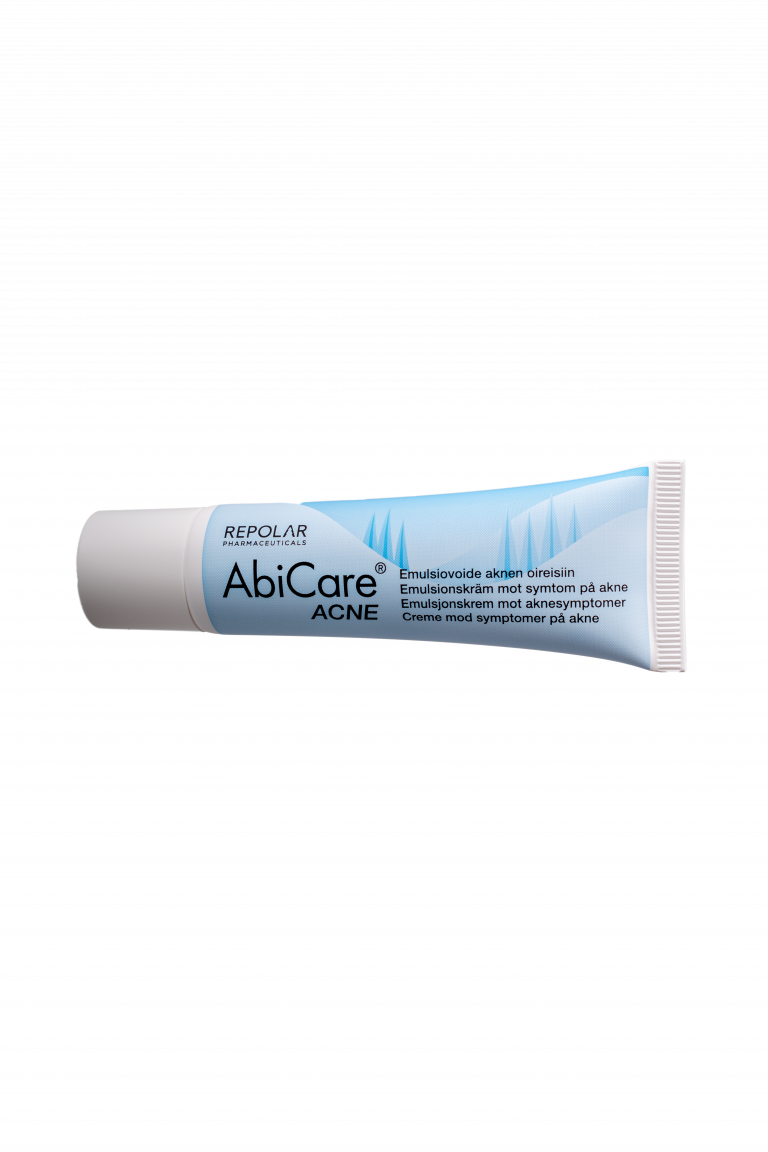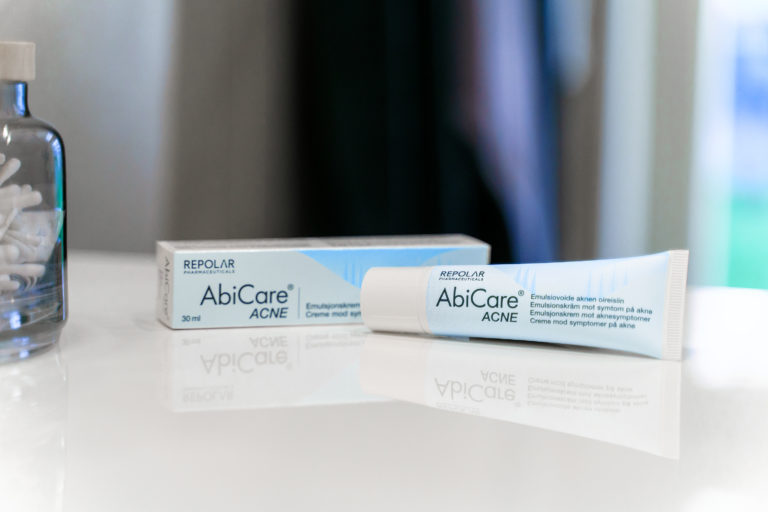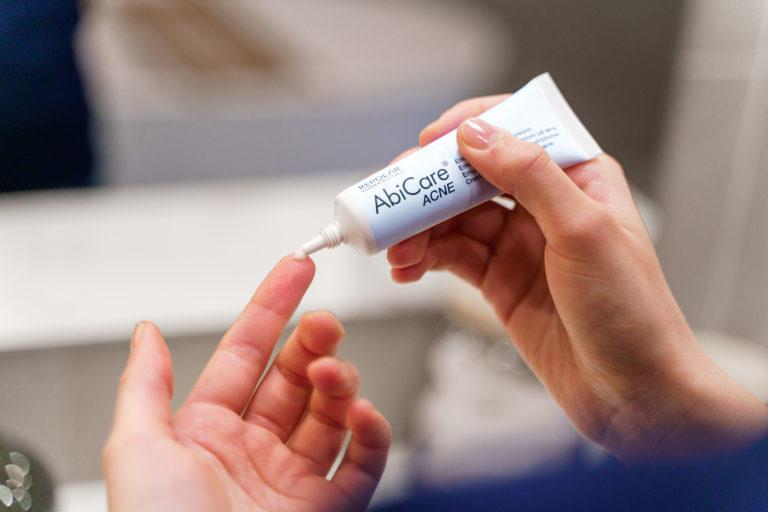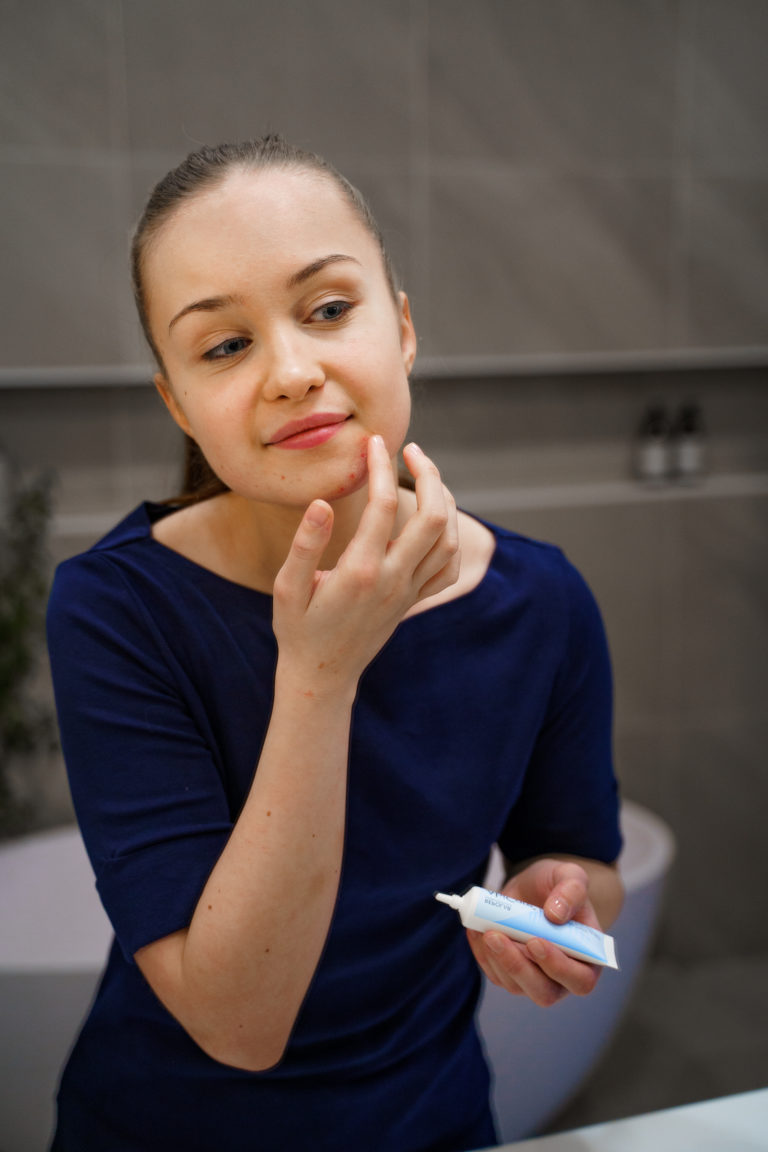 AbiCare® ACNE
AbiCare® ACNE made in Finland by Repolar is a soothing, moisturising and skin-renewing cream made from natural ingredients, for sensitive, irritated, broken and pimply skin.
This light and easily appliable cream does not block the pores and lets the skin breathe.
AbiCare® ACNE contains the soothing ingredients of spruce resin, vitamin E and softening seaweed.
Available from pharmacies without a prescription.