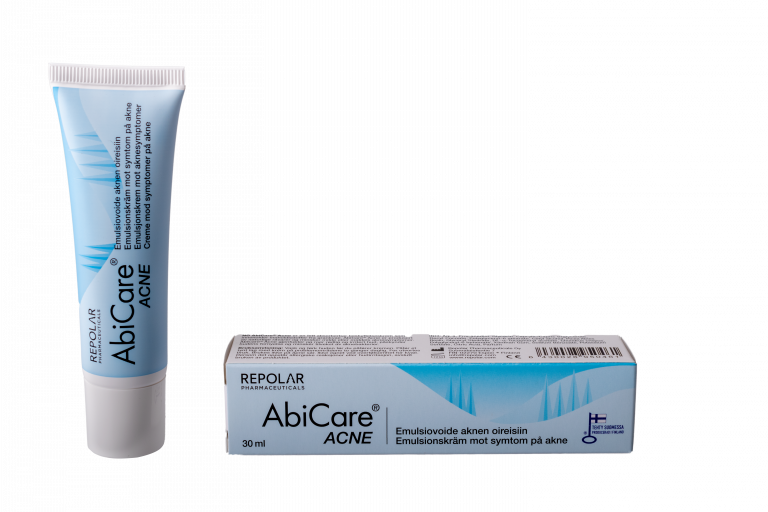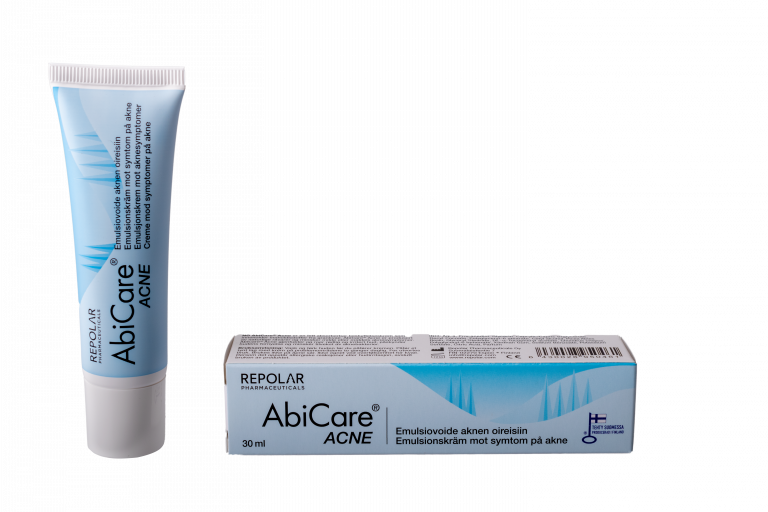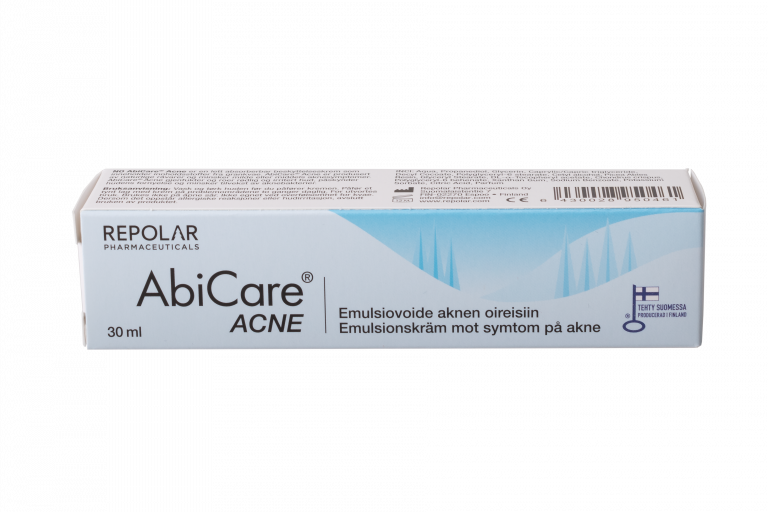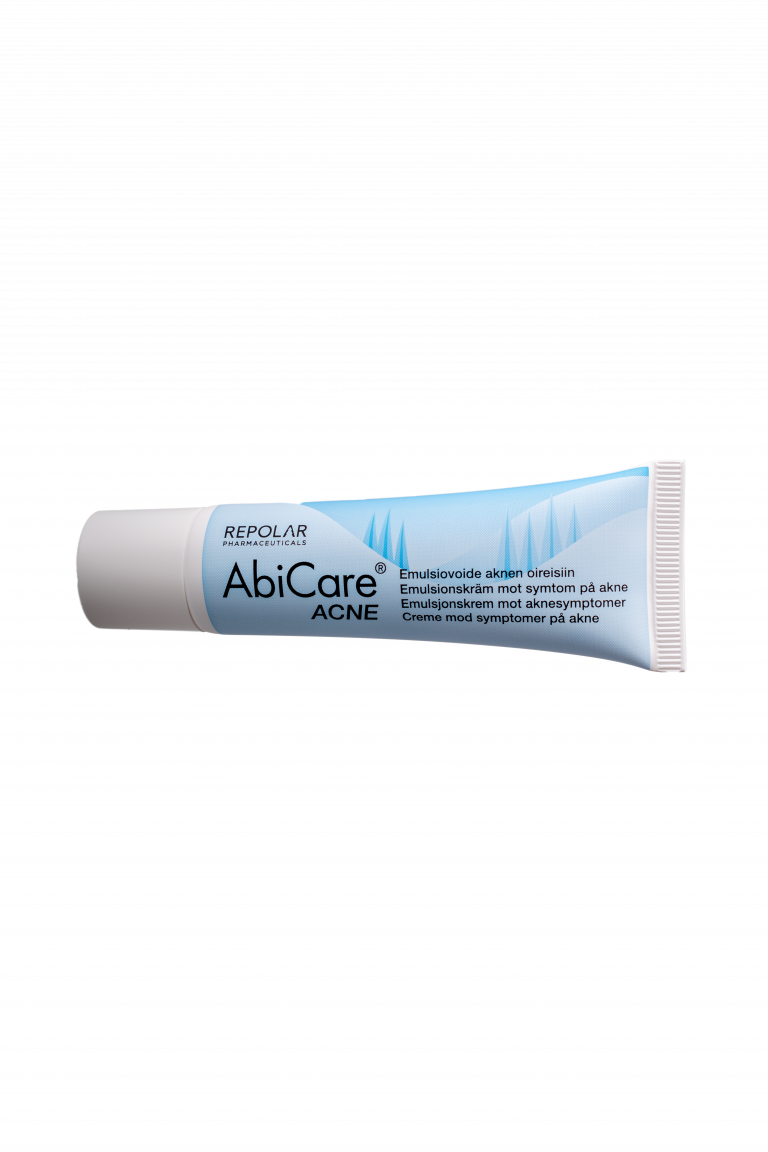 Abicare Acne® 30ml
AbiCare® ACNE made in Finland by Repolar is a soothing, moisturising and skin-renewing cream made from natural ingredients, for sensitive, irritated, broken and pimply skin.
This light and easily appliable cream does not block the pores and lets the skin breathe.
AbiCare Acne contains the antimicrobial and soothing ingredients of spruce resin, vitamin E and softening seaweed.
Available from pharmacies without a prescription.