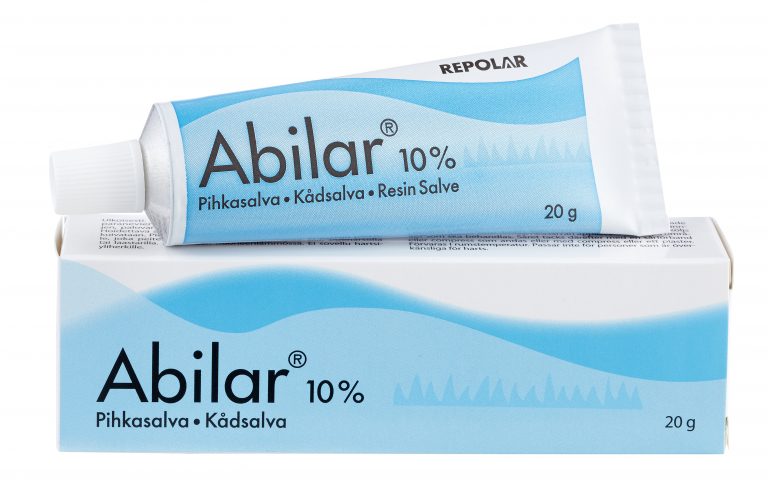 Finnish Abilar® qualified for medical reimbursement in Great Britain
Abilar® 10 % Resin Salve manufactured by Finnish Repolar Pharmaceuticals Ltd has been registered for medical reimbursement in Great Britain starting from October 2015. The National Health Service (NHS) is the organization which approves and registers all medicines and medical products qualified for reimbursement in public healthcare in Great Britain.
Great Britain has the world's biggest unified healthcare system
Type 2 diabetes associated with overweight and unhealthy diet increases rapidly all over the world. This increases the amount of people being exposed to chronic skin wounds. There are over three million diabetics in Great Britain and each of them suffers at least one leg wound in their life on average. In hospitals and health centres Abilar® 10 % Resin Salve can be used for treatment of acute and infected wounds as well as chronic skin wounds. Typical complex wounds are for instance pressure ulcers, infected surgical wounds, burns and acute wounds.
– This registration is an important step for us in our internationalization process. Over 60 million Brits are covered by the National Health Service which gives us an opportunity to increase our business significantly. We will start our distribution and marketing in October. Great Britain is one of the most demanding countries in Europe to get an approval for registration and medical reimbursement. All product qualities as well as cost-effectiveness of the treatment are scrutinized in the process. We are very proud that we can succeed in tough international competition. This registration has a great reference value in global markets, says Miika Jokinen, CEO of Repolar Pharmaceuticals Oy.
Big potential in African and Asian markets
Repolar Pharmaceuticals Ltd aims to increase sales outside Finland's limited market. The company actively seeks growth in Europe, Middle East, Africa and Asia. At the moment Repolar's resin products are sold in Sweden, Germany, Austria, Greece, Cyprus, Australia and New Zealand. In summer 2015 Repolar has begun exporting to Sweden and received permission to sell Abilar in Jordan. In addition to these the company has ongoing negotiations with distributors in several EU countries and sales licences pending in countries outside EU.
Repolar Pharmaceuticals Ltd is a family business founded in 2006. It gathers spruce resin in Finnish Lapland and manufactures for instance Abilar® 10 % Resin Salve in Finland and in Greece. Abilar® Resin Salve is antimicrobial so it prevents infections and speeds up the healing of wounds. Product development of the resin salve is based on medical research by MD Arno Sipponen.